Hebron Colony / Grace Home
A Christ-Centered Addiction Recovery Ministry
There are many ways you can become involved with the mission of Hebron Colony and Grace Home. If you have a heart for people – especially for those seeking freedom and a new way of life, just take a look at the ways you can participate.
We know you will be blessed!
Help Us Help Others
The work and ministry of Hebron Colony and Grace Home is wholly supported by people just like you who have a heart for those in need. We do not charge anyone for attending our program. Instead, we place our full faith and trust in God to provide for the needs of the ministry through the people He touches to do so. Please visit our Donations Page and prayerfully consider the many different ways you can help.
Come Visit With Us
Weekend visitation is permitted for immediate family members of students who have been in the program at least 2 weeks, and is always allowed for public events or if you just want to say "hello". Please be sure to call first and let us know you are coming. We look forward to seeing you!
Special Events
Spring Reunion, Fall Homecoming, and our Annual Golf Tournament are some of the regular events that we have for friends and family of Hebron Colony and Grace Home. These are always special times of worship, fun, and fellowship (and food, too!). Please be sure and visit our Events Page and Calendar to see what's happening.
Fellowship Groups
We have some great support groups for those looking for help before coming to Hebron Colony or Grace Home, and for our graduates. Many of the groups also offer support for family and friends of a person struggling with addiction. Please check out this page for locations and meeting times. These are great resources for the help we all need.
Our relationship with God begins with prayer. Please visit our forum so we can pray with each other.
Prayer Forum
Be sure to read and comment on these thought-provoking and uplifting spiritual insights from Pastor Don.
Pastor's Blog
We have two stores in the Boone area that we know you will enjoy visiting. All proceeds go directly to the ministry.
Thrift Stores
Each facility has a list of staples and supplies that we are currently in need of. Please see if there is anything you might be able to provide. It's a great way to get involved.
Needs Lists
At our Boone facility, we have a number of rooms that are available for rent to visitors. This link also provides area hotel listings for both Boone and Santee.
Rooms for Rent
Saturday's are special at Hebron Colony and Grace Home. This is the day we set aside for Graduation Services for those who have completed the program. These are always special times of worship, praise, and open testimonies. We welcome anyone who wants to hear and share what the Lord is doing in people's lives. Please see our Events Calendar for service times.
Volunteer
We are always in need of help at our thrift stores and for other special projects. If you have some time and are willing to offer your abilities and talents, let us find a way to plug you in to what's going on at Hebron Colony and Grace Home. Everyone has something to offer and we would love to hear from you!

I am the vine, you are the branches. He who abides in Me, and I in him, bears much fruit...
John 15:4-5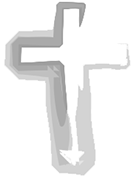 ©2016 Hebron Colony Ministries, Inc. • Website Design by CreatedNew
Main Offices / Men's Facility