Hebron Colony / Grace Home
A Christ-Centered Addiction Recovery Ministry

The vision and place of hope that became Hebron Colony Ministries was birthed in the heart of a simple Presbyterian minister who had tremendous concern and compassion for the suffering alcoholic. Rev. E.A. Dillard graduated seminary in 1924 and spent many years serving pastorates in both North and South Carolina, nineteen of those in Charlotte. All through those years he had an interest in and sympathy for the alcoholic, many of whom had been helped and saved. But there was one case in particular that intensified his desire to reach out to people afflicted in this way.
In her booklet "No One is Hopeless", Eva Dillard writes the story of the singular event that took place in her husband's life that led to the founding of Hebron Colony as a ministry for alcoholics.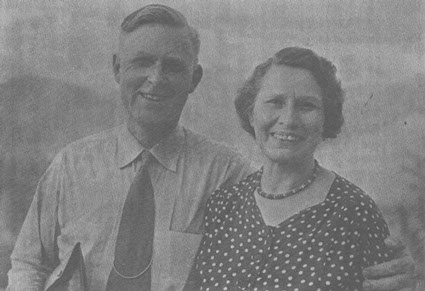 Rev. E.A. Dillard with his wife, Eva (circa 1950)

Through this one encounter with a family in need, God moved in the hearts of Mr. and Mrs. Dillard to devote their lives to leading suffering alcoholics to a saving knowledge of Jesus Christ, and the freedom from bondage that can only truly be found in a personal relationship with Him. What they needed was a place to fulfill that mission, and God provided.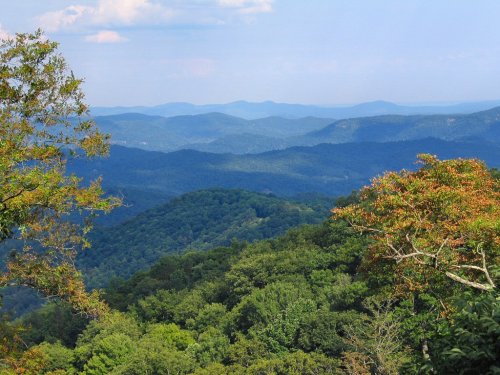 For several years, Mr. and Mrs. Dillard had vacationed in the beautiful mountains of North Carolina and had brought many young people for spiritual retreats. As they looked around the area, they became convinced that it would be a perfect place for a home for alcoholics. They believed in their hearts that what these men needed to begin a new life was "a complete change of scenery, associates, and manner of living."

Read what Eva wrote about the mountains
The Beautiful Mountains of North Carolina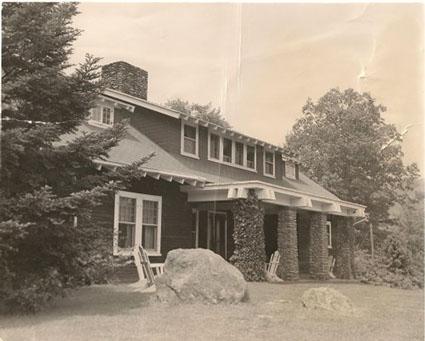 The Original Home of Hebron Colony
It was during these visits to the Boone area that they became acquainted with a man who owned an eighteen-room house that sat on ten-acres just outside of Boone. He was a lumber man that had cut the timbers for his home from Grandfather Mountain and had pulled the massive stones for its foundation out of the nearby streams. In the summer of 1946, he told the Dillard's that he and his wife were moving and that the home was for sale. Through a series of events that can only be described as miraculous, God moved in the hearts of many people to raise the necessary funds and the Dillard's were able to purchase the property for the purpose of the ministry. And God didn't stop there! It wasn't very many years until an additional twenty-five acres were added to the property, together with additional buildings, and then even more over the years to its present count of more than 90 acres.
See the concept that
became a reality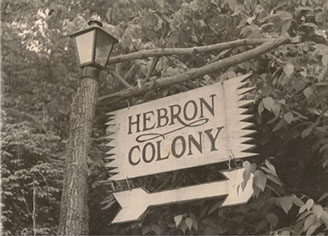 And so, on a snowy day in March of 1947, the Dillard's and five alcoholic men made the trip from Charlotte to the mountains of North Carolina. They came in a borrowed station wagon, with bedding and groceries loaded in the back, to a home with a coal furnace, an oil stove, and frozen pipes. They came with a hope and passion to find refuge and freedom for those in bondage to addiction. They came to realize the fulfillment of a vision the Lord had given to one simple man who was willing to yield his life, and the lives of his family, to make that hope a reality. They came to Hebron Colony Ministries.
The Original Sign for Hebron Colony
The Women's Ministry at Grace Home
As the ministry of Hebron Colony grew, and the freedom men found there became known throughout the area, it wasn't long until many requests were received for a similar mission that would address the needs of alcoholic women. And so, in 1953, a beautiful spacious home was built one mile away from Hebron Colony for alcoholic women that became known as Grace Home. This part of the ministry was ultimately relocated in ? of 2000 to a forty acre site in Santee, South Carolina, where it continues to operate as a division of Hebron Colony Ministries to the present day.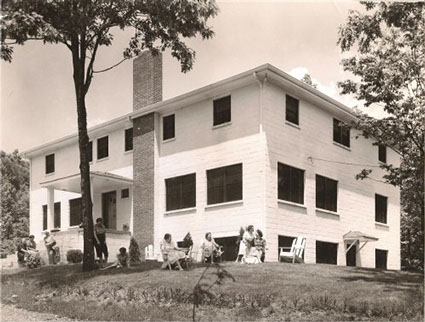 In 1959, Reverend E. A. Dillard went to be with the Lord. But the legacy of what God can do with one man's devotion, one man's dedication, and one man's dependency lives on to this day. Rev. Dillard was a faithful man who submitted his life to the pursuit of what is truly God's plan for the whole of humanity… freedom from sin and death.
"For God so loved the world that He gave His only begotten Son, that whoever believes in Him should not perish but have everlasting life. For God did not send His Son into the world to condemn the world, but that the world through Him might be saved."
John 3:16-17
Following Rev. Dillard's passing, God has raised up many others over the years to continue His ministry here at Hebron Colony. Below is just a sampling of the faithfully devoted men who have had the privilege of serving in the leadership role as the Executive Director at various times in Hebron's history.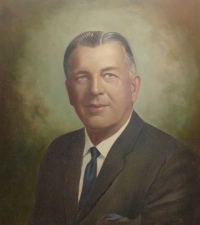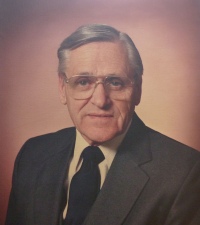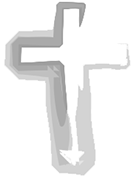 ©2016 Hebron Colony Ministries, Inc. • Website Design by CreatedNew
Main Offices / Men's Facility