Hebron Colony / Grace Home
A Christ-Centered Addiction Recovery Ministry
The Hebron Herald is our periodic newsletter for both Hebron Colony and Grace Home. It is chock full of news, testimonies, updates, and other information about the happenings in the ministry. Be sure to sign up today so you won't miss the latest issue!
If you missed one of our past issues, you can read it right here! Just click on one of the copies in the bookcase below. You can even read it in full-screen by clicking on the appropriate icon in the window that opens. Enjoy!
Issues are organized left to right and top to bottom, newest to oldest.
Stay In Touch
Sign up for our periodic newsletter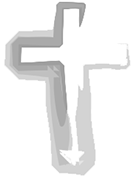 ©2016 Hebron Colony Ministries, Inc. • Website Design by CreatedNew
Main Offices / Men's Facility