Hebron Colony / Grace Home
A Christ-Centered Addiction Recovery Ministry
We thought you might like to view some of the buildings and grounds that the Lord has provided over the years to house our facilities. We won't show you everything... 'cause there wouldn't be anything left to see when you visit. But just to whet your appetite... here you go!
Click on the campus you would like to visit... better yet, visit both!
Then just click on each picture to open it up and read more.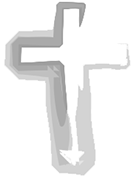 ©2016 Hebron Colony Ministries, Inc. • Website Design by CreatedNew
Main Offices / Men's Facility